Risultati della ricerca per il tag «Global Poker Masters»
Global Poker Masters, Finals: Italy screwed Russia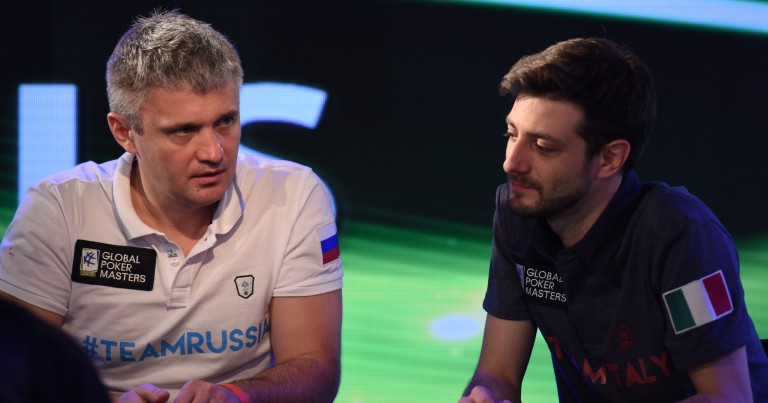 In defiance of all the predictions Team Italy has won the first Global Poker Masters cup, becoming the strongest poker team in the world. And in the Finals they were competing with Russia, not with the USA or Canada.
We wrote earlier about how the Day 1 of the team championship went on. Americans advanced straight to the semi-finals with confidence, British went off the distance and Ukrainian worked poker miracles.
The second day included few stages:
first – heads up matches, team vs. team (one country goes busted);
second – 6-max Sit-and-Go (two best teams go through to the finals);
third – finals, five simultaneously played heads ups (the game continues up to three winnings).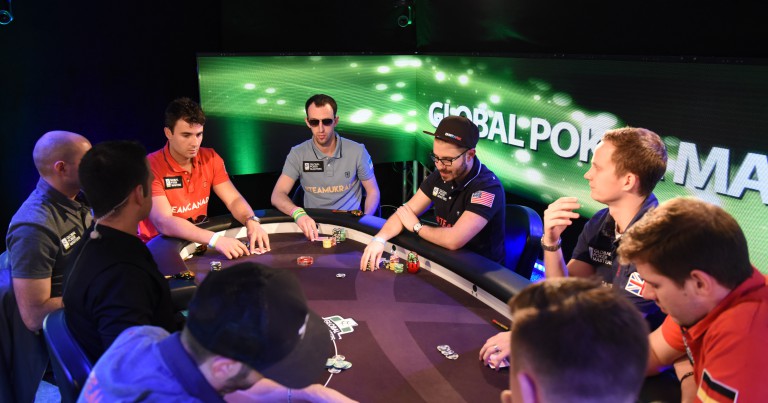 The exhausting first day of Global Poker Masters ended up with the triumphant performance of Team USA, elimination of Team UK and heroic Ukrainians' run. Today we expect to see the heads up series, 6-max Sit'n'Go and the final battle of two strongest teams.
«The Global Poker Masters is not just another poker event or another Sit-and-Go. It is about skill», – these are GPI Index founder Alex Dreyfus' words.
Before the competitions started, he had said a lot – and others too, actually. Basically it was all the same: poker must become an international sport; money shouldn't be the primary concern and so on.
Hai ottenuto %count% punti